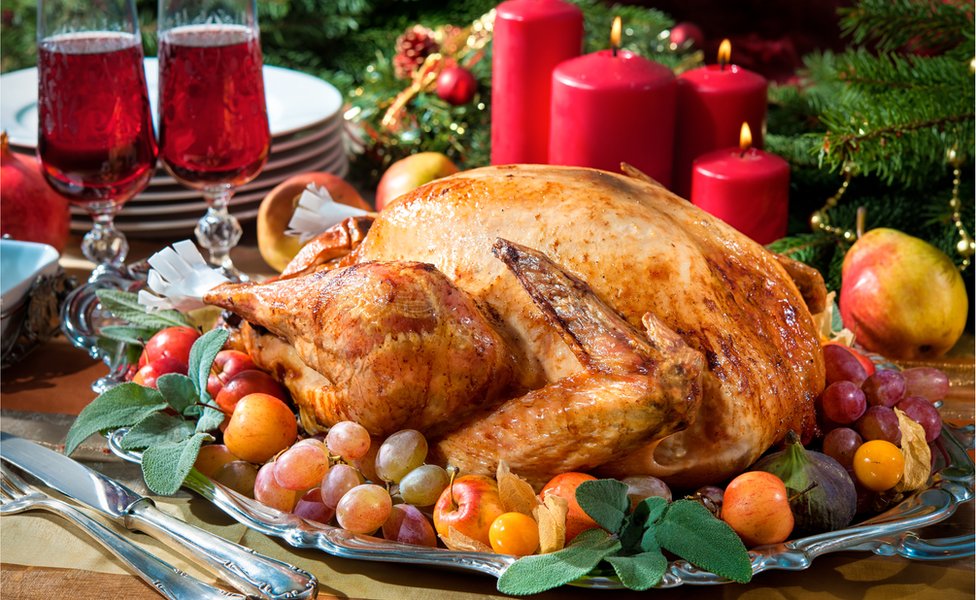 The festive season in England is a time to celebrate with family and friends, and the traditional foods are a big part of that. Whether it's a sit-down meal of roast turkey and all the trimmings, or a Christmas buffet with an array of snacks and desserts, there's no shortage of festive food to enjoy! Here's a look at some of the classic English dishes that are sure to take pride of place on your Christmas dinner table.
Roast Turkey
Roast turkey is the star of the show when it comes to Christmas dinner in England. The juicy, succulent meat is served with all the trimmings, including stuffing, roast potatoes, roasted vegetables and even bread sauce. Enjoyed with lashings of gravy and cranberry sauce, it's a delicious centerpiece to the Christmas feast.
Mince Pies
These sweet treats are an essential part of the festive period in England. Mince pies are made with a mixture of dried fruit, sugar and spices, and encased in a buttery, crumbly pastry. They're often enjoyed with a dollop of warm brandy butter or cream, and are the perfect accompaniment to a cup of tea or coffee.
Christmas Pudding
Christmas pudding is a traditional British dessert made with dried fruit, spices and plenty of brandy or rum. It's cooked for several hours before serving, and is usually served with brandy butter, custard or cream. For those who don't have a sweet tooth, it can also be served with a savoury sauce such as Worcestershire.
Yorkshire Pudding
This classic English dish is often served alongside the roast turkey. Yorkshire pudding is a light, fluffy batter that's usually flavoured with onion and herbs. It can also be filled with vegetables or meat to create a tasty main course.
Mulled Wine
Mulled wine is a hot, spiced drink that's perfect for warming up during the colder winter months. It's made with red wine, spices, citrus fruits and sweetened with sugar or honey. It's the perfect festive tipple to enjoy after dinner or while gathering round the Christmas tree.
Cheese Board
Cheese boards are a great way to end a Christmas meal. The combination of creamy, crumbly and hard cheeses, together with chutneys and pickles, is sure to please everyone. And if you're feeling adventurous, why not try a selection of regional English cheeses to really add some festive flair to the occasion?
Sausage Rolls
Sausage rolls are an essential part of any Christmas buffet. These delicious snacks are made with sausage meat, herbs and spices, wrapped in puff pastry and baked until golden. They're the perfect finger food to enjoy with a glass of mulled wine or a mug of hot chocolate.
Christmas Cake
Christmas cakes are a traditional festive treat in England. They're usually made with a rich, crumbly fruitcake, and can be decorated with marzipan and icing. A Christmas cake is the perfect centrepiece for any holiday gathering, and is often served with a dollop of brandy butter or cream.
Conclusion
From roast turkey and Yorkshire pudding to mince pies and Christmas cake, the traditional foods of England are sure to make your festive season a memorable one. So why not get together with family and friends, and enjoy a taste of Christmas in England!